Project Management Life Cycle: The Five Stages (Process Groups)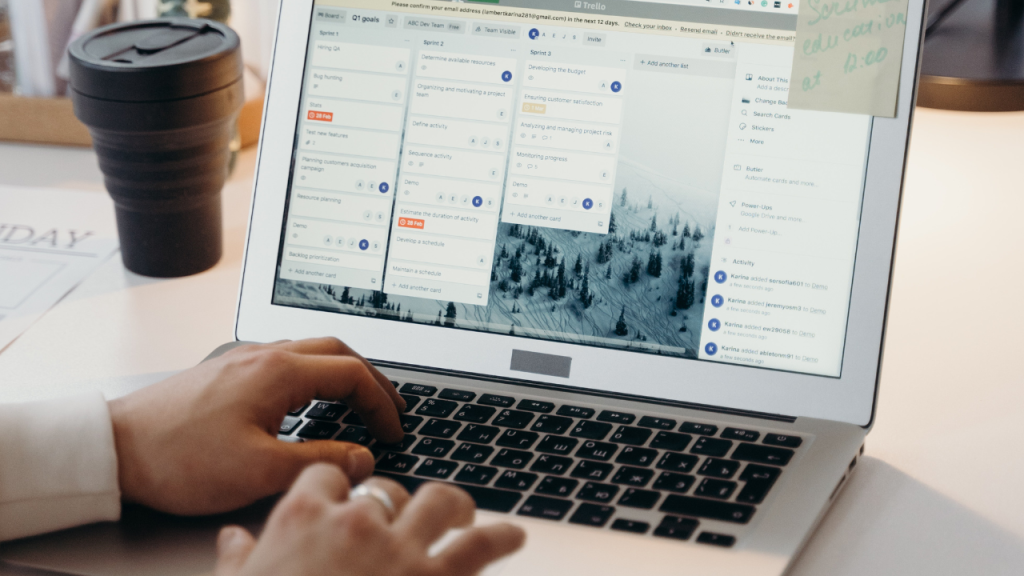 The Project Management Life Cycle is a systematic process for managing the tasks involved in a project. It outlines the activities that people need to perform and the order in which they should perform them. This ensures that people complete a project within budget and on time.

APM defines this process as below:
A project management life cycle is a framework comprising a set of distinct high­-level stages required to transform an idea of concept into reality in an orderly and efficient manner.

Please refer APM Website for more info
The cycle typically consists of five distinct stages: initiation, planning, execution, monitoring and controlling, and closure.

First Stage of the Project Management Life Cycle: Project Initiation
The first stage of the project management life cycle is initiation. This is when the project is first conceived and planned. The project manager works with the team to develop a project plan and budget. They also identify the resources needed and create a schedule.

This stage also includes risk assessment and feasibility studies. This is the launchpad for the entire process of your project. In this phase, you'll define project goals and deliverables, identify the budget and resources you'll need, the people involved in your project, and any other details that can impact the successful completion of your project.

You'll document all this information in one place to showcase the project's value, and hopefully get approval to move forward with it. Let's get rolling once the project receives approval.

In this phase, ask questions to help set the foundation for the project, such as:

Who are the stakeholders?
What are the client's or customer's goals?
What is the purpose and mission of the project?
What are the measurable objectives for the team?
What is the project trying to improve?
When does the project need to be completed?
What skills and resources will the project require?
What will the project cost? What are the benefits?

Here are some important steps:

You assign as the project manager first. (Right, That's you!)
The project goals, scope, and deliverables have to receive approval.
Assign team members to the project.
Create a project charter (Here are the sections of a project charter)
▹ Executive summary
▹ Project goal
▹ Deliverables
▹ Business Case / Background
▹ Benefits, Costs, and Budget
▹Scope and Exclusion
▹ Project Team
▹ Measuring Success

Sign off your project charter
2. Project Planning
The first stage of the project management life cycle is project planning. This stage is where the project manager develops a detailed plan for the project, including its scope, objectives, timeline, and budget.

It involves defining the project goals and objectives, and determining the steps to achieve them.

Senior management receives a project charter or proposal that gets submitted for approval.
The project manager identifies the resources that the project will need to complete.

In the planning phase, you'll develop an integrated set of plans that will direct your team through every phase of the project.

You'll create detailed work breakdown structures (WBS) — documents that show how activities relate to one another within a project — as well as define activities associated with each WBS task or activity.

You'll also identify risks that could affect your ability to meet deadlines or otherwise meet objectives, develop contingency plans for handling these risks should they occur, and determine quality control requirements throughout all project stages.

Step-by-step list of the planning phase
In this phase, make a plan to get your project from start to finish. Here is a list of my notes from my learnings:
Kicking off planning phase
Define objectives, scope, deliverables and success criteria for the project;
Create a detailed project plan
What are the major milestones? What tasks or deliverables make up each milestone?
Determine appropriate resources for your project based on their availability and technical skills;
Identify stakeholders (stakeholders may include customers, suppliers, employees, managers)
Assess the communication needs and, if required, prepare a communication plan
Create a project schedule: Build out the schedule so you can properly manage the resources, budget, materials, and timeline.

Create a schedule using tools that allow you to track time spent on each task or subtask within your WBS (work breakdown structure).
Develop a work breakdown structure (WBS) and distribute the workload
Assigning ownership and accountability to an experienced team to deliver, monitor, and control the process
To estimate costs for different activities, it is important to ensure enough funds are available to cover them at any given moment throughout the duration of your project.
Sufficiently documenting your budget
To determine risks and the possible impact those risks can have on the project
Obtain consensus of the project team and project stakeholders on project plan
Enter the Project Plan into Planning Tools or Spreadsheets
Conduct the Project Kickoff Meeting
3. Project Execution: Running the Project
After creating the project plan, it's time to start executing it. This is where the rubber meets the road and where all of your hard work in the previous stages pays off.

During project execution, you'll be working with your team to complete the tasks that have been laid out in the project plan.

This is typically the longest and most difficult stage of the project management life cycle, as it can be easy to get bogged down in the details. However, by staying focused on the goal and keeping communication open with your team, you can ensure a successful project execution.

In this phase, as a successful project manager put all of your hard work from the first two phases of project management into action.

These are the key steps for the execution phase:

Monitor your project team as they complete project tasks
Monitor and track status
Break down any barriers that would slow or stop the team from completing tasks.
Help keep the team aware of schedule and deliverable expectations.
KPIs
Quality Management
Address weaknesses in your process or examine places where your team may need additional training to meet the project's goals.
Adapt to changes in the project as they arise.
Forecast
4. Project Monitoring
Project monitoring is the fourth stage of the project management life cycle. It begins after the execution phase is complete and ends when the project is closed. The purpose of project monitoring is to track progress, identify variances, and take corrective action as needed to keep the project on track.
Remember, monitoring the project means keeping an eye on things like milestones, budget allocation, stakeholder management, priorities, and making sure that all quality deliverables are on time and according to the plan.
Project monitoring involves several activities. First, tracking milestones, reviewing deliverables, and checking for quality assurance. Next, if necessary fine-tuning priorities and managing changes. Furthermore, it involves communicating with internal and external stakeholders to keep them informed of project progress and get their feedback.
In this phase, you will be tracking your progress against your original plan and making adjustments to ensure that you meet your schedule and budget goals.
The purpose of this phase is to ensure that your team is keeping its commitments. On the other hand, it is essential to monitor your progress toward completing tasks within time and budget constraints. Moreover, it ensures customer satisfaction.
Tools to evaluate whether a PM is meeting these objectives or not:
For example, monitoring performance indicators such as time spent on various tasks, burndown charts against baseline data collected at defined intervals during planning phases.
Similarly, tracking task milestones that must happen on or before the actual due dates helps find problems before they affect the project goals.
To see if there are any uncontrolled factors end up to Scope Creep
Screening reports from each member of the team regarding status updates for their particular assignments;
Analyzing variances between planned and actual expenditures for materials, labor hours, etc., so that cost overruns can be identified early enough to take corrective action before they become serious problems.
Last Stage of the Project Management Life Cycle: Project Closure
Project closure is the last stage of the project management life cycle. Once all the work is completed and the objectives have been met, the project is officially closed.

Prepare and submit the final report and make any payments that are still due. The project manager then archives all the project documents and closes out the project in the system.

Project closing consists of the process performed to formally complete the project, the current phase, and contractual obligations.
The first thing you should know is that completing a project is not the same thing as closing a project.

Just because a project is done doesn't mean it's closed. In a restaurant, just because you've ordered your meal and finished it, doesn't mean your dining experience is over. You have to pay the bill before you leave. It's the same idea with projects. What does it actually take for a project to be closed?

In this phase, here are some of the key steps of closing a project:

Identify that your team has completed all of the requested outcomes.
Release your team so they can support other projects within the company.
Take time with your team to celebrate your successes!
Assure all the work is done.
Pass off all remaining deliverables and get stakeholder approval Ensure that the agreed upon project management processes are executed
Get formal recognition from stakeholders that the project is done.
Document the lessons you and your team learned during the project.
Reflect on ways to continual improvement in the future.
Steps to conducting a closing process at the end of your project:
Provide the necessary training tools, documentation, and capabilities to use your product.
▹ Manuals
▹ How-to-Guides etc.

Confirm that the project's objectives and desired outcomes have been met.
Document acceptance from all stakeholders (like clients and project sponsors)
▹ Retrospectives,
▹ A project completion document or other formal approval.

Review all contracts and documentation with your project team:
▹ SOW,
▹ RFP,
▹ RACI chart,
▹ Risk register
▹ The procurement documents

Conduct a formal retrospective
Disband and thank the project team.
Pro tip: After the close out phase of the project it is a good idea to prepare an effective impact report presentation with the metrics.

How project management tools can help you in the project management life cycle?
Project management tools are the backbone of any business. They allow you to organize and manage your projects with ease.

Project management is a discipline that helps individuals, teams and organizations bring ideas, plans and actions to fruition. Project management tools allow you to set up and track your projects from start to finish.

Furthermore, having a clear plan and understanding of project tasks and timelines can help you identify potential roadblocks and risks in advance, allowing you to take proactive measures to mitigate them. This can help you ensure that your project is completed on time and within budget.

The first step in choosing the right tool is understanding what you need from it. Here are some questions to ask yourself:

What types of projects do I work on?
Can I benefit from collaboration?
What's my budget?
Here are a few ways project management tools can help you during Project Management Life Cycle:

Virtual meeting tools like Google Meet and Zoom are great for communicating, especially as remote work becomes more standard. Better yet, each of these tools are easy to access and easy to learn how to use. Well run online meetings can be extremely effective, they allow you and your team to interact in real-time.

Moreover, different work management tools have different features and capabilities that can cater to specific project requirements. Therefore, it is crucial to choose the right tool that aligns with your project goals and objectives.You may come across tools like Smartsheet, Asana, Jira, Trello, and many more. These tools allow for collaboration and communication at a task level.

For a comprehensive guide on project management, including tips for working as a project manager and advice on how to get started in the field, be sure to check out this blog post.